BC Restaurant News
BCRFA Industry News
MEMBER NOTICE
April 22, 2015
Re: BCRFA Preferred credit card processing rate reduction
Dear BCRFA member,
Effective April 2015, merchant discount rates have been reduced as follows:
Visa-reduced from 1.59% to 1.48%
Master Card-reduced from 1.62 to 1.52%
Your preferred BCRFA rate will be automatically reduced. These reductions represent a significant reduction of approximately 7%.
If you are processing $500,000-1.0 million per year, the estimated savings will be $500-$1,000 dollars per year.
If you are not on our preferred rate program with Chase/Paymentech, please consider switching. If your current provider does not pass on the entire savings as we have, then there is a possibility you can exit your existing agreement without penalty. Even if there is a penalty, we believe our savings will more than compensate for it.
Take the BCRFA challenge and have your costs reviewed by our trusted Chase/Paymentech partner, Cheryl Rafter. We are sure we can save you money.
Cheryl can be reached at 778-387-4002 or alternatively, call Susana in our office at 604-669-2239.
Here to serve
Jurgeon Gothe (1944-2015)
BC Restaurant Hall of Fame  (2006) Inductee
April 10, 2015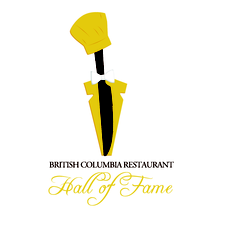 Jurgeon Gothe, one of Canada's most widely heard, read-and watched-media personalities, as well as one of the country's foremost commentators on food and drink sadly, died. Jurgeon Gothe touched so many people' lives through his incredible passion for wine, music, arts, people and entertainment.
The British Columbia Restaurant and Food Services Association, on behalf of industry would like to say a heartfelt thanks to Jurgeon for helping our BC Producers, Restaurant and Hospitality industry up its game to become the model of excellence on an international stage, it is today.
Our British Columbia Restaurant Hall of Famer will be sadly missed but his influence and impact will be felt forever. Our condolences go out to Kate and family.
Respectfully
Ian Tostenson
CEO BCRFA
Past Chair BC Wine Institute
Former CEO Cascadia Brands
Heidi Romish
Chair BC Restaurant Hall of Fame
Hot off the press!
April 7, 2015
Get your brand new, updated Restaurant Regulations Made Easy in B.C. Manual. Courtesy of our partnership with Government. Please contact the BCRFA for your copy.
BREAKING NEWS: MINIMUM WAGE ADJUSTMENTS
March 12, 2015
The BC Government announced today an increase in minimum wage by 20 cents an hour for both the server's wage ($9 to $9.20) and the minimum wage ($10.25 to $10.45), effective September 1st. They have given industry six months' notice of the change.
We have had extensive discussions with government over the last year and we put forward several principles.
Any increase had to be tied to an economic benchmark-eg. cost of living
A notice period of increase
Make it non political 
If no increase in the cost of living, no increase.
Other provinces minimum wage benchmarks were not relevant to creating a strong BC economy.
We thank the government for working with and listening to industry.
March 11, 2015
What are the expectations? Check out what B.C. Restaurant and Foodservices Association President Ian Tostenson had to say about this matter.
http://www.straight.com/food/407641/tips-tipping-takeout-fine-dining
Liquor in grocery stores and liquor store relocations
February 26, 2015
Government has announced changes that will allow liquor in grocery stores as well as changes to the 5 km rule for liquor retail relocations. You can find more information about these changes in Policy Directive 15-01, which can be found here: http://www.pssg.gov.bc.ca/lclb/docs-forms/policy-directive-2015-01.pdf. 
Licensees and grocery store owners can find application packages and other material on our website here: http://www.pssg.gov.bc.ca/lclb/policy/relocation.htm.
Liquor Control and Licensing Branch
Ministry of Justice
http://www.pssg.gov.bc.ca/lclb
We have something for your mail box, your actual REAL postal code mailbox
February 18, 2015
In its ongoing efforts to provide members with the latest news on developments affecting our industry, the BCRFA is proud to report the launch of a member's only newsletter, The BC Restaurant News-Business Report. Rather than following the current trend to digital, this newsletter will be distributed by mail as a result of a survey of members.
The newsletter will provide to the point updates on the latest developments. Recognizing the demands on everyone's time in our current environment, the emphasis will be on the point brief pertinent analysis. Thereby a newsletter will be kept modest in size with an emphasis on frequency.
Fusion Publishing Media Inc, our partners in this effort have a very experienced team. For those suppliers interested in getting their 'story' in front of the membership a content marketing approach has been developed. The publishing team can be reached at 888-925-0313 or 604-925-0313 x2525 and by e-mail at BCRFA@fusionpublishingmedia.com
How to Start a Restaurant in B.C. Initiative
On January 22, 2015, government launched the Starting a Restaurant in B.C. online resource. B.C. businesses and entrepreneurs now have a dedicated resource to help them navigate the process and requirements for opening and maintaining a restaurant in BC. Please click on the link above.
37th Vancouver International Wine Festival
1,750+ wines • 14 countries • 170 wineries • 53 events • 8 days • 25,000 wine lovers
For a full schedule of events check out the interactive Festival at a Glance
BCRFA Annual General Meeting
Will be held Tuesday, February 24, 2015 11:00AM
White Spot
1616 W Georgia Street
Vancouver, BC, V6G 2V5
Great news for wholesale wine prices!
January 30, 2015

Minister's statement on wholesale wine prices for industry

VICTORIA - Attorney General and Minister of Justice Suzanne Anton

issued the following statement to update industry stakeholders on

changes to B.C.'s wholesale pricing for wine:

"Since we released our wholesale pricing model in November, we've heard

concerns from industry about the pricing structure for wines over $20 a

bottle.

"In listening to this feedback, we concluded that adjustments needed to

be made, so we have amended the wholesale mark-up for this category to

better align wholesale prices with what industry sees today.

"We are reducing the mark-up for this category - levelling out the

wholesale price for wines that would have been impacted. In other

words, government is not putting inadvertent pressure on industry to

raise liquor prices when they sell their products to British

Columbians.

"Our wholesale pricing model is not intended to increase government

revenue or retail prices. Rather, the model is designed to generate

approximately the same amount of government revenue from each product

category as we receive today. With today's update, that revenue will

still be protected - the Liquor Distribution Branch expects to continue

meeting its targets.

"With projects as large as the revamping of B.C.'s wholesale model for

liquor, there are bound to be a few course corrections along the way.

We announced our wholesale pricing model in November because we wanted

to provide industry with as much notice as we could, while still

allowing time to make adjustments, as necessary, before the go-live

date on April 1. I want to thank our industry and other stakeholders

for their timely input, which is contributing to a balanced and

modernized liquor model.

"Our consumer-centred model is about creating a fairer, more

competitive market - which we expect will, at the end of the day,

benefit British Columbians. These changes will help to alleviate the

concerns we've heard while still maintaining B.C.'s high standards for
health and public safety."
California producers claim B.C. liquor reforms violate NAFTA, GATT, and EU-Canada Agreement
January 27, 2015
Get the scoop here!
BCRFA Vancouver Island 2015 Town Halls
January 26, 2015
The BCRFA is back at it again! Join us for this informative session on BC's liquor law changes and how it will affect your business. Great workshop for restaurant owners and beverage managaers
Why the Restaurant Industry is the Most Important Industry in Today's America
January 25, 2015
Will 2015 be the year of the restaurants?! Check out this awesome article!
BCRFA Okanagan 2015 Town Halls
January 13, 2015
Join us for this informative session on BC's liquor law changes and how it will affect your business. Great workshop for restaurant owners and beverage managers.
Booze Training Rules Changes in B.C. 
December 22, 2014
Ian Tostenson, president of the BC Restaurant and Foodservices Association, said on Monday the certificates would likely now be a job requirement for new restaurant postings.
Grey Cup weekend exceeds expectations of Vancouver establishments
December 1, 2014
Ian Tostenson with the BC Restaurant and Food Services Association says he sat on the Grey Cup Advisory Committee and the economic impact from the event exceeded expectations.
BCRFA Statement on the Passing of Pat Quinn
November 24, 2014
On behalf of the BC Restaurant and Foodservices Associations, we send our heartfelt condolences to the Quinn family today. Pat Quinn was a man of integrity, strength, and determination. 
Liquor licensing updates support tourism and B.C. businesses
November 24, 2014
Government is cutting red tape around licensing, making it easier and more cost-effective for golf courses and ski hills to expand their liquor licence areas, as a new batch of Liquor Policy Review updates is rolled out.
Latest liquor changes good for consumers, small businesses
November 19, 2014
The latest changes to B.C.'s liquor policy will offer greater consumer choice and convenience, support small- and medium-sized breweries to grow and expand, and ensure fair and equitable wholesale pricing for the retail industry.
Small business week: It's hard work, but a joy, say restaurateurs 
October 30, 2014
Ian Tostenson, president and chief executive officer of the B.C. Restaurant Association, said the industry is rebounding after the 2008 recession, which saw the number of restaurants drop to 11,500 from 12,000.
BC Hydro issues new warning to customers about telephone scam
October 29, 2014
Fraudsters posing as BC Hydro employees continue to contact customers across British Columbia by telephone in an attempt to steal money from residents and small businesses — particularly restaurants.
 
Governments of Canada and B.C. launch the Canada Job Grant to help British Columbians get jobs
October 24, 2014
It was announced today that employers in British Columbia can now apply for the Canada Job Grant, an innovative, employer-driven approach to help Canadians gain the skills they need for available jobs. 
Where do Canadians like to eat?
October 2, 2014
For the traditional beef burger approximately 30% of Canadians named A&W as delivering the "Best-Tasting Burger" in Canada, making it the category winner in a category with many competitors. 
BCRFA partners with PayWith to launch world's first mobile reward program for restaurant and foodservice industry
September 30, 2014
PayWith Inc., a Vancouver-based mobile payments, rewards, and marketing company, has partnered with the British Columbia Restaurant and Food Services Association (BCRFA) to launch the "BCRFA Industry Card" app – the world's first mobile perks and rewards program for the restaurant and foodservice industry
Subscribe to our email list